Description
NSK S-Max M900L
NSK S-Max M900L Torque/Standard Head – Optic
Slim design with stainless steel body
Clean head system
New ultra push chuck guarantees outstanding bur retention
Available coupling fittings: NSK, Kavo, Sirona, W&H, Bien Air.
Optic MODEL: M900L ORDER CODE: P1254001
Specifications
| | |
| --- | --- |
| Head | Standard Head |
| Power | 26W |
| Rotation | 325,000-430,000 min-1 |
| Head Size | Ø12.1 x H13.3 mm |
| Water Spray | Quattro Spray |
| Body Material | Stainless |
Features
Cellular Glass Optics / Ceramic Bearings / Clean Head System / Push Button Chuck / Interchangeable Cartridge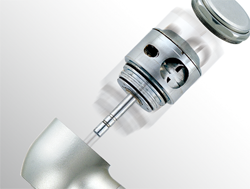 Interchangeable Cartridge
Cartridges are easily replaced in your practice helping you reduce costs and down-time. The replacement cartridge incorporates the spray holes to guarantee cartridge and water spray always work well together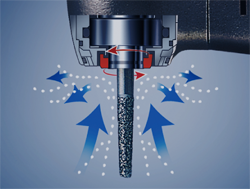 Clean Head System
The patented NSK Clean Head System is a special mechanism designed to automatically prevent the entry of oral fluids and other contaminants into the handpiece head, prolonging the life of the bearings.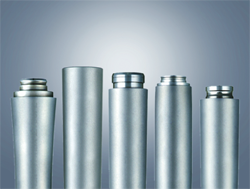 Connectivity
This lineup features models that are compatible with couplings of all companies, and can be connected to units currently in use. With this design, you can easily use NSK handpieces without being tied down to a particular unit.
*Compatible couplings differ depending on the series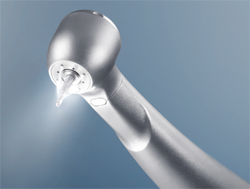 Quattro Water Spray
The NSK Quattro Water Spray effectively cools the entire surface of the bur with a high cooling effect, leaving no areas untreated