Description
NSK VarioSurg3 Piezo Ultrasonic Surgical Unit LED
NSK VarioSurg Piezo Ultrasonic Surgical Unit LED. Ultrasonic bone surgery systems are essential in modern surgical and implant treatment.
The powerful VarioSurg handpiece features a slim and lightweight body
that ensures minimal hand fatigue and outstanding visibility. A variety of tips makes procedures easier
and stress-free to help provide more precise and efficient treatment.
NSK VarioSurg3 Complete Set – Contents:
Control unit
LED handpiece with 2m cord
FC-78 foot control
Sterilisation cassette
Irrigation tube (5pcs)
Basic tip kit (H-SG1, SG3, SG5, SG6D, SG7D, SG11 and tip holder)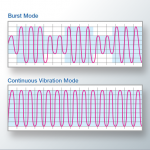 BURST mode
You can switch modes instantly from Surg Mode to Burst Mode even during the procedure. Burst Mode creates a hammer drill effect capable of cutting through even the hardest tissues. Select any of three types of Burst Mode according to the procedure and the condition of the bone.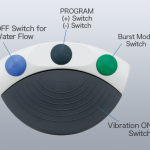 FOOT CONTROL
The VarioSurg3 foot control conforms with the IPX8 standard for medical foot control systems. All functions are clearly marked and allow accurate and hands-free operation of the unit within the pre-set parameters. Using the metal bar the foot control can easily be re-positioned at any time.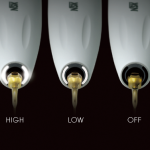 LED
Switch effortlessly between three levels of light intensity to suit the procedure.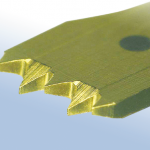 Tip
We maximize the sharpness of our tips through three-dimensional cutting (toothing) of the blade's edge.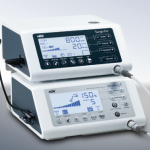 LINK
You can operate both the implant motor Surgic Pro and NSK VarioSurg3 ultrasonic bone surgery system with a single foot control by linking the two units with the link cable. Put the two units on the Link Stand and create a compact and space saving, all encompassing surgical treatment centre. The two systems can also be installed together compactly with a Link Stand that takes up minimal space.
The NSK VarioSurg3 can be used for the following applications:
Sinus lift
Bone graft harvesting
Ridge expansion
Mandibular nerve transposition
Peri-implant osteoplasty
Implant site preparation
Cystectomy
Tooth extraction
Endodontic surgery
What are the main advantages of using the NSK VarioSurg3?
Precision – zero rotational motions completely changes the game in both accuracy and surgical impact
Reduced bleeding through the superbly engineered irrigation and cavitation design
Completely safe on soft tissue
Fast operation – reducing patient stress and surgical fatigue
Up to three times more powerful than a dental ultrasound device
OPTIC MODEL: VarioSurg3 (230V) ORDER CODE: Y1002726