Description
NSK Ti Max X-95L
NSK Ti Max X-95L 1:5 Speed Increasing Contra Angle Handpiece.
Solid titanium body with scratch resistant DURACOAT.
1:5 Speed increasing.
For use with FG burs.
Standard Head.
Quattro Spray.
2 year warranty.
Optic / non optic version available.
Optic MODEL: X95L ORDER CODE: C600001
Non Optic MODEL: X95 ORDER CODE: C610001
Specifications
| | |
| --- | --- |
| Gear Ratio | 1:5 Increasing |
| For | FG burs (Ø1.6) |
| Water Spray | Quattro Spray |
| Body Material | Titanium |
| Body Coating | DURACOAT |
| Max Speed | 200,000 min-1 |
Features:
Cellular Glass Optics / Ceramic Bearings / Clean Head System / Push Button Chuck / Microfilter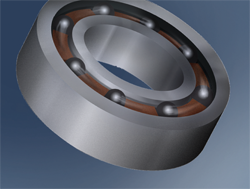 Excellent Stability
Ceramic Bearings are 25% harder than conventional steel bearings but are only half the weight. Because frictional wear between the ball bearings and the bearing retainer is significantly reduced the efficiency and durability is significantly increased. (X95L / X95 / X85L / X85)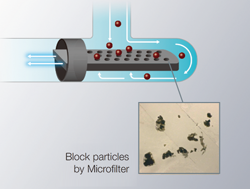 Microfilter
Microfilter to prevent particles from entering the water spray system to guarantee optimum water spray cooling at all times.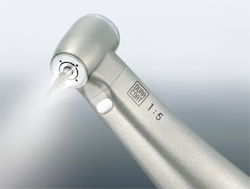 Quattro Water Spray
The NSK Quattro Water Spray effectively cools the entire surface of the bur with a high cooling effect, leaving no areas untreated.