Description
NSK FX-15M
NSK FX-15M 4:1 reduction CA push button chuck TD
The NSK FX Series.
Integrated body offering peak performance and durability
Longer neck and smaller head.
4:1 reduction. Up to 10,000 rpm
Thermodisinfectable
BUY 1 GET 1 FREE
Model: FX15M Order Code: C1053001
Gear Ratio 4:1 Reduction
For CA burs 2.35Ø
Body Material Stainless
Max Speed 10,000 rpm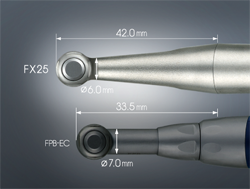 Clean Head System / Push Button Chuck / Ball BearingFeatures
The extra slim head and body design greatly improves direct and indirect visibility to the oral operational field. This includes increased visibility of even difficult access areas in the oral cavity.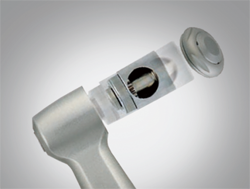 Cartridge
In some instances cartridges are easily replaced in surgery with the accessory tools supplied with the new product. Service costs and downtime are reduced. (FX25/FX25m/FX23)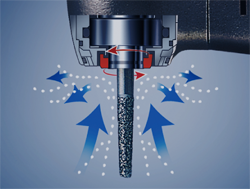 Clean Head System
The patented NSK Clean Head System is a special mechanism designed to automatically prevent the entry of oral fluids and other contaminants into the handpiece head prolonging the life of the bearings. (FX15/FX15m/FX25/FX25m/FX65/FX65m)
High Precision Gears
The high-precision gears run quiet and are supremely durable, which also reduces uncomfortable vibration.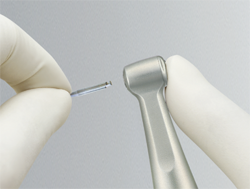 Push Button Chuck
Push Button Chuck is NSk's original push button auto-chuck mechanism that tensions the bur grip during rotation. It allows one-touch bur insertion and removal without tools. The bur lock mechanism is designed so that bur retention strength increases when high loads are applied to the bur.