Description
NSK Ti Max Z800L Turbine
NSK Ti Max Z800L Turbine – Miniature head optic push button handpiece.
Available to fit NSK PTL, Kavo Multiflex, Sirona and W&H Couplings.
| | |
| --- | --- |
| Head | Miniature Head |
| Power | 23W |
| Rotation | 360,000~440,000 min-1 |
| Head Size | Ø10.8 x H12.1 mm |
| Water Spray | Quattro Spray |
| Body Material | Titanium |
| Body Coating | DURAGRIP |
Features
Cellular Glass Optics / Ceramic Bearings / Clean Head System / Push Button Chuck / Microfilter
Optic  MODEL: Z800L ORDER CODE: P1110001
Non Optic MODEL: Z800 ORDER CODE: P1132001
Connectivity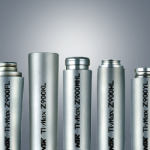 This lineup features models that are compatible with couplings of all companies, and can be connected to units currently in use. With this design, you can easily use the ultimate NSK handpieces without being tied down to a particular unit.
*Compatible couplings differ depending on the series.
Push Button Chuck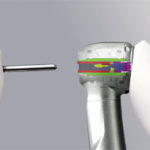 Push Button Chuck is NSK's original push button auto-chuck mechanism that tensions the bur grip during rotation. It allows one-touch bur insertion and removal without tools. The bur lock mechanism is designed so that bur retention strength increases when high loads are applied to the bur.
A special coating is applied to the pusher section for even lighter and easier push button operation when exchanging burs.
Clean Head System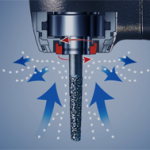 The patented NSK Clean Head System is a special mechanism designed to automatically prevent the entry of oral fluids and other contaminants into the handpiece head, prolonging the life of the bearings.
Titanium Body
Titanium body*. Light and very strong pure titanium is used for the body. The light handpiece reduces the burden on the hands during operations, and its enhanced hardness also improves its ability for autoclave sterilization. The biocompatible properties of titanium eliminate concern over allergies to metals.
*Titanium is used only for the exterior parts, and not for the interior.
Quattro Water Spray
The NSK Quattro Water Spray effectively cools the entire surface of the bur with a high cooling effect, leaving no areas untreated.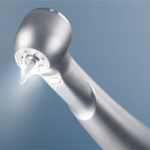 Microfilter
Microfilter to prevent particles from entering the water spray system to guarantee optimum water spray cooling at all times.